Illustrateur et peintre, Paolo Galetto a fait de la gouache et des feutres son terrain de jeu favori. Figure artistique star de l'édition italienne de Vogue, il immortalise avec un trait toujours aussi juste les visages des mannequins, designers ou créateurs composant la nébuleuse mythique du magazine culte.
Comment MademParis a rencontré Paolo Gelatto ?
C'est évidemment pour les colonnes du Vogue italien que Paolo Gelatto prend contact avec Emilie Fouilloux. D'un geste, l'artiste parvient à capter le regard de la danseuse, qui travaille ensuite avec lui à l'élaboration d'une sélection dédiée à MademParis.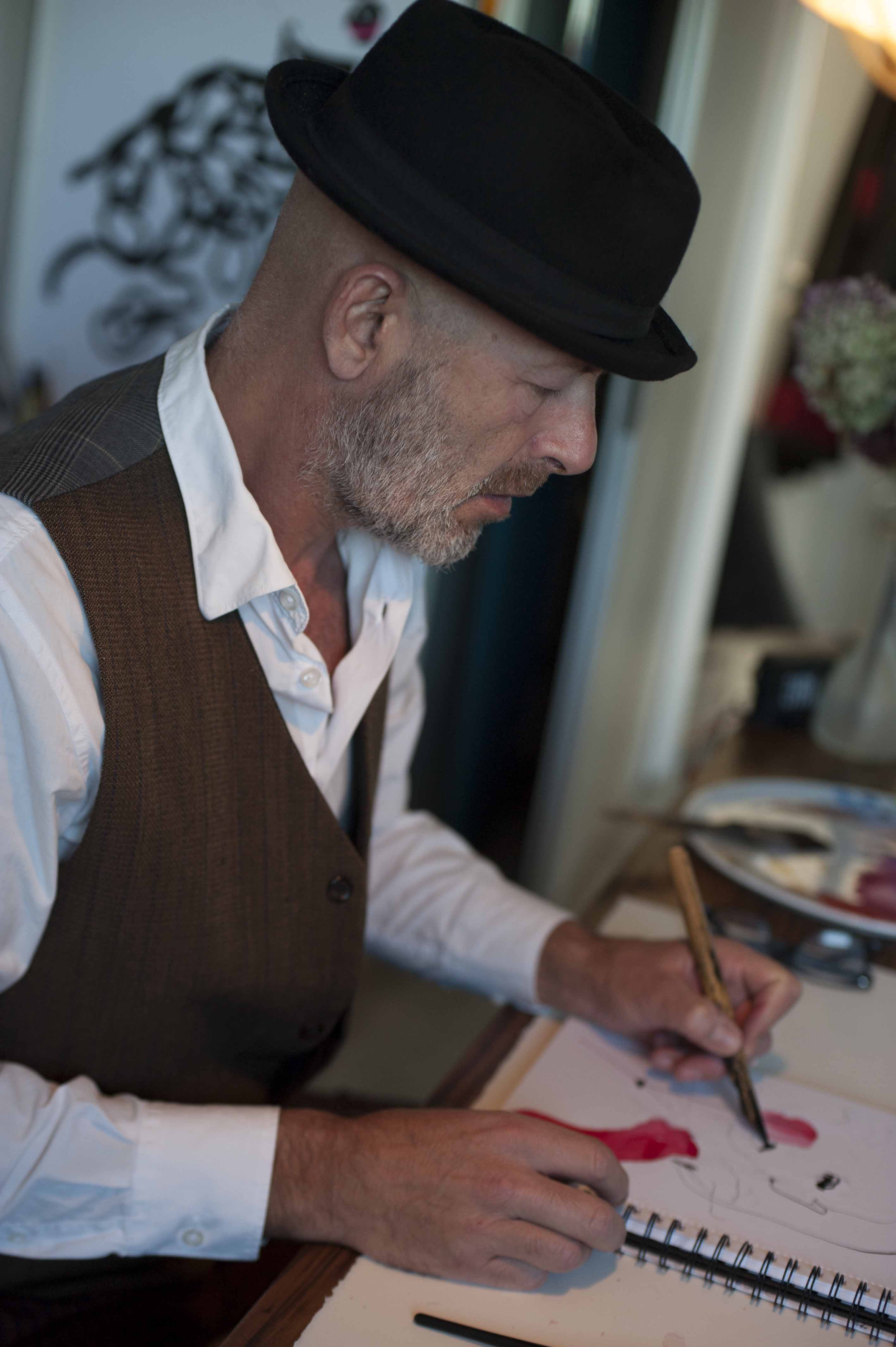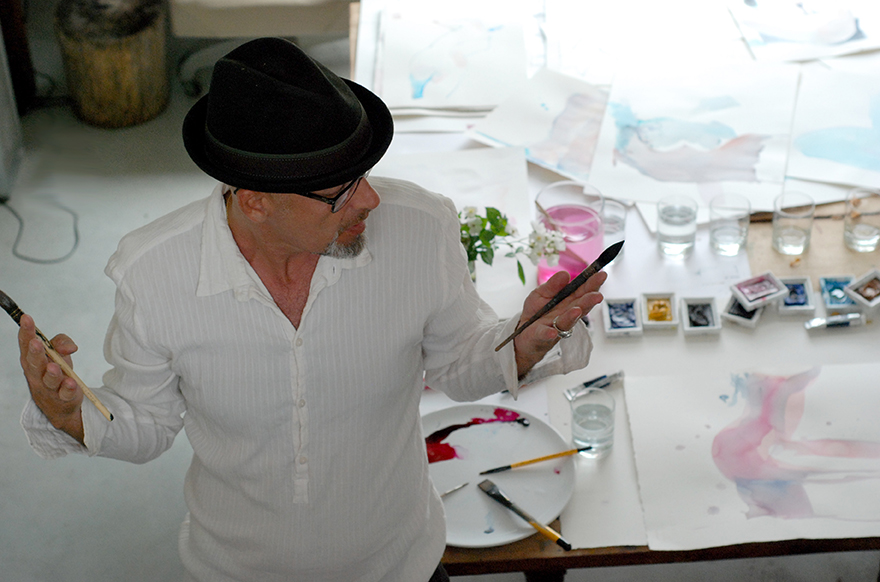 Paolo Galetto was born in Turin, april 1962.
He was worked for a long time as a visualizer artist, drawing hundres of advertising and movies storyboards for some of the most important brands in the world. He continued to paint trhoughout, focusing on watercolors on paper. His work started from landscape studies and later moved on to the human figure to finally on portraits.
He contributes to some of the most important newspapers in the world with portraits of influential thinkers, philosophers, novelists and intellectuals of our time. He was awarded a bronze lion in Cannes for campaign Romerquelle, mineral waters "watermade sensuality" in 2015. In the same year he camefirst at the "Cristal festival" (France) with the same illustrations.