The Rabbit Chair by Giovannoni
The Rabbit Chair
De la salle de bain au salon en passant par la cuisine ou le jardin, Stefano Giovannoni s'est infiltré avec brio au sein des plus beaux intérieurs du monde. Véritable star en Italie et figure incontournable du design mondial, ses dessins épurés aux lignes courbes et son éclectisme rare lui permettent de conquérir tous les espaces. MademParis l'a évidemment suivi.

Comment MademParis a rencontré Stefano Giovannoni?
C'est chez la galeriste et décoratrice italienne Rossana Orlandi, véritable monument de l'art, qu'Emilie Fouilloux fait la rencontre de Stefano Giovannoni. Premier sujet de leur conversation ? Les fameuses chaises « lapin » du designer, des objets figuratifs d'exception autour desquels le duo éphémère décide d'imaginer une suite, à retrouver sur MademParis.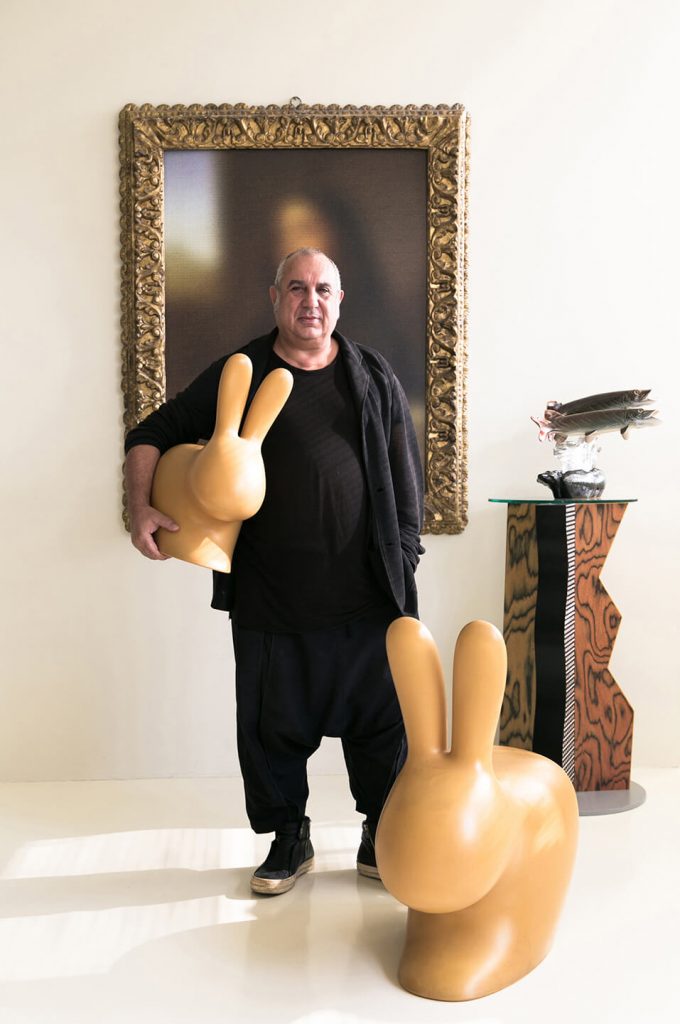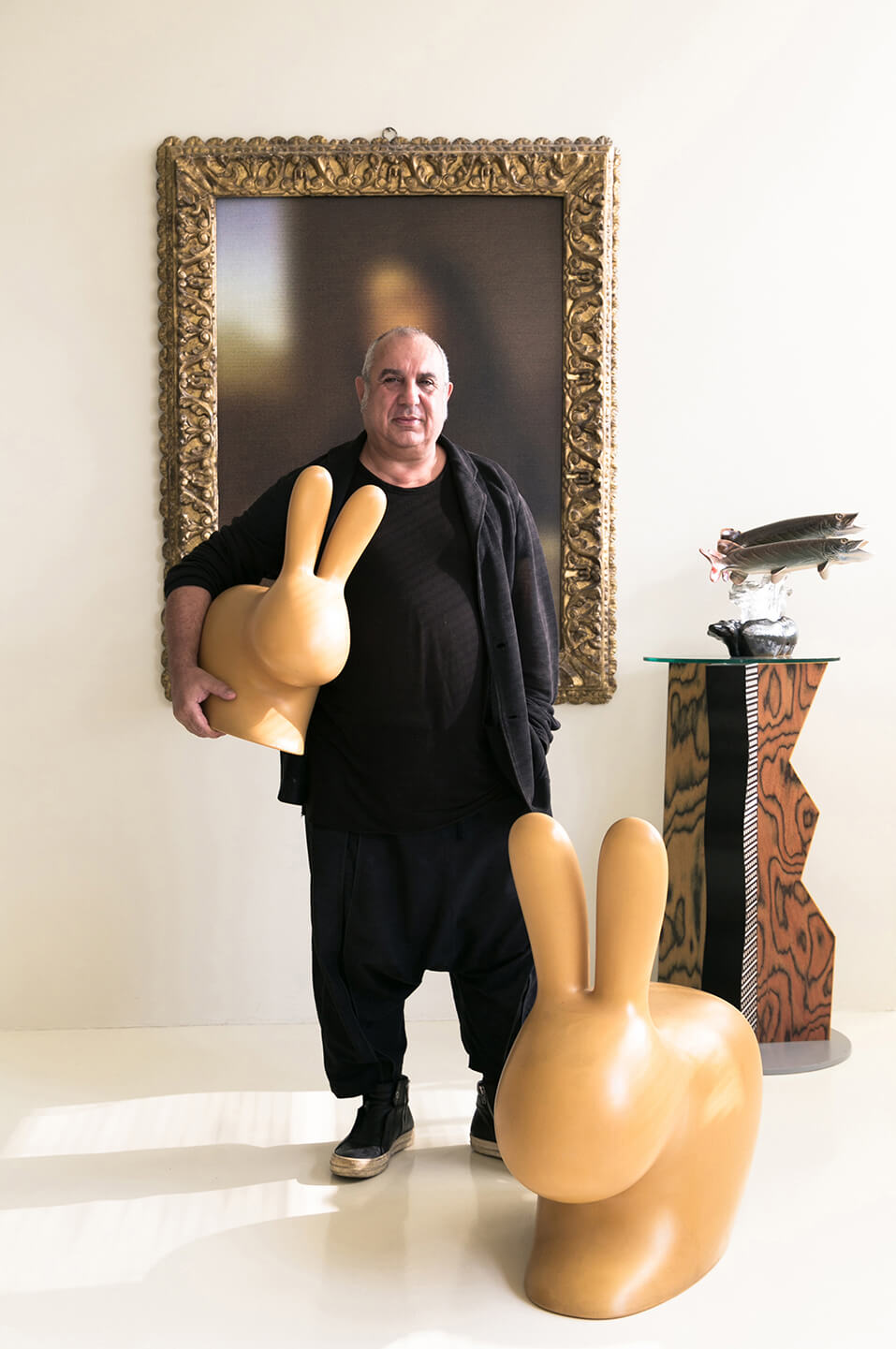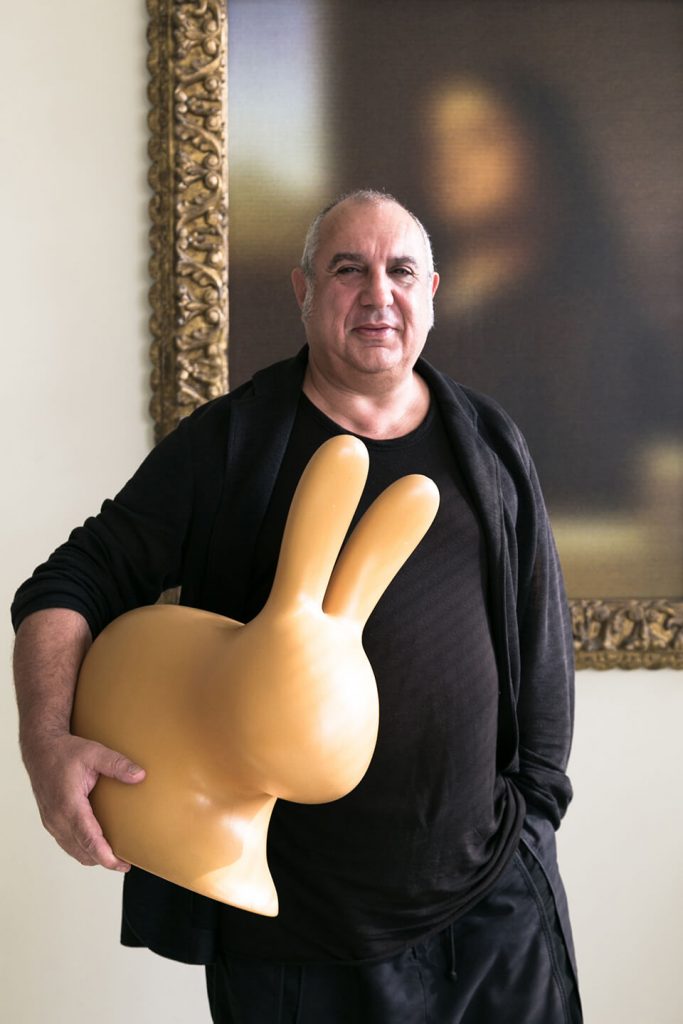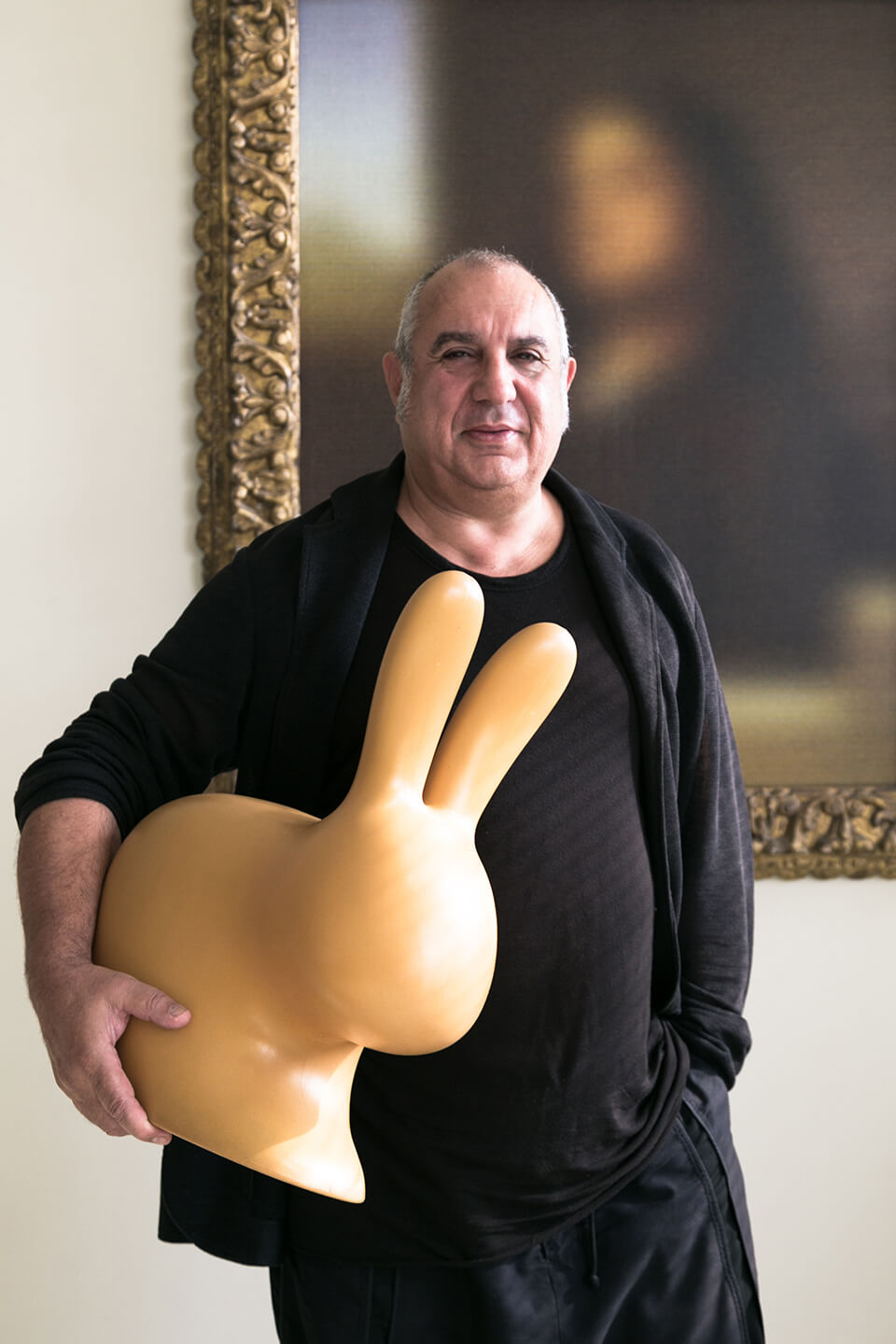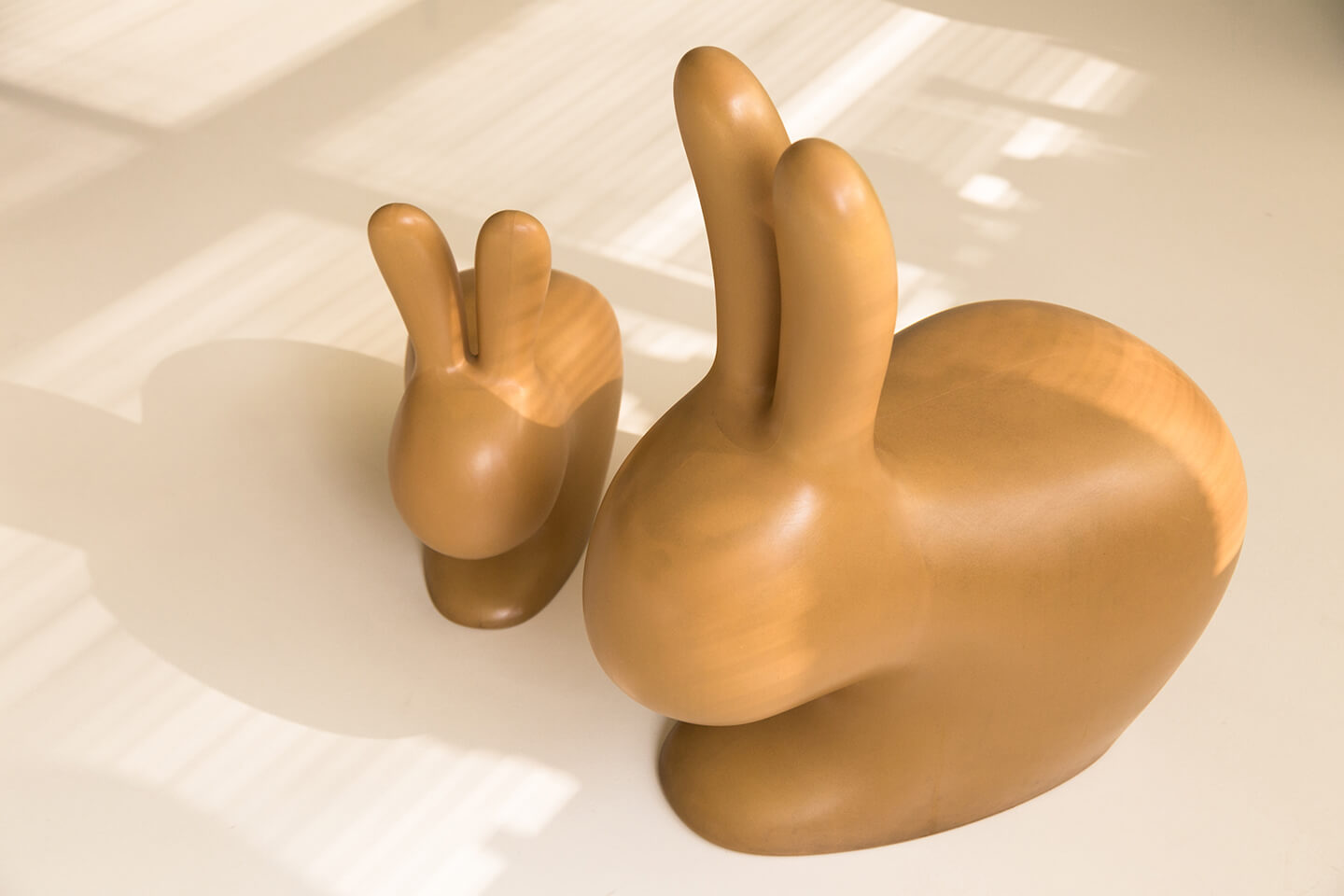 The idea of the rabbit comes from the connection between its silhouette and the silhouette of a chair, where the rabbit's ears become the setback of the chair. It has a double variation, for adults and for kids, and there is also a third version, illuminated, that can be a lamp. Young and olds can sit down and lean the back against rabbit's ears or on the opposite side, riding it and leaning the arms on its ears.
Shop the story